Great Places to Advertise
Online Marketing
Tactic 1 - Text Links Using Targeted Keywords
Simple and Effective
One of the most effective ways of marketing online, and is probably one of the simplest, that many people overlook while developing a marketing strategy. By placing keyword links within your regular text of your website you provide your visitors with a highly targeted link for more information that does not seem like an ad. Visitors will click the link to learn more, often not necessarily expecting it to take them to a sales page. Search engines also tend to favor these types of links that are within the regular text of a website.
---
Tactic 2 - Resource List Links
Use a Powerful Headline
Add to your website or blog a resource list linked with your affiliate urls. Use a headline for the link list that grabs a visitors attention, and then list five or so links below using either the product's name or a related keyword phrase. I will often bookmark websites, (or tag now days) that have a great resource link lists.
---
Tactic 3 - Paid Links
High Traffic - High Page Rank Links
Placing a link on a highly visited website with high pr rank can provide you with traffic as well as search engine spiders and rankings. As mentioned with all of these text link tactics - using a powerful action oriented keyword phrase can make a big difference on the amount of traffic sent your way. A general text link like "Cars" will not get people to click. Change that same text link to "Hot and Exciting Cars" will get the visitors curiosity aroused and increase the likelyhood of click thrus to your affiliate link. You will want to use websites that have similar topics and visitors to the affiliate program you are promoting. In otherwords, if you are promoting an ebook on Growing Roses - then you would want your text link on a gardening website - and not on a blog about scuba diving. Match your affiliate product with the intended target market to maximize your affiliate sales.
You can purchase text links by contacting webmasters directly - certainly doable but not very efficient, or by working with a link brokerage service such as Text Link Ads. Since they have categorized listing of websites that are actively seeking to place your link up, it is a very simple way to get your affiliate link in front of targeted traffic. We have arranged for you, $100 of free text links if you click this link. Click Here for $100 of Links
Ebay is another source for text links - but let the buyer beware. Many of these do nothing more that place your link in an article they submit to an article directory - nothing you couldn't do on your own. Remember also that high page rank does not always equate with high traffic. If you are looking to drive traffic then look for high traffic numbers on the specific page your link is placed - look at the alexa for that specific page - not the home page of the site, unless your link is placed there. If you are using the link as "spider bait" for the search engines to see who is linking - then page rank is what you need to focus in on. Page rank can be manipulated - use a Page Rank Checker that queries through multiple google datacenters to see if the page does indeed have the rank advertised. Even within google, not all datacenters will show the same page rank - that is normal.
One of the best text link value can be found here. LinksGiving allows you to purchase or sponsor a directory link. While not all pages are a high page rank - many of them are pr5 and greater. So for $2.42 month - you get well spidered text link.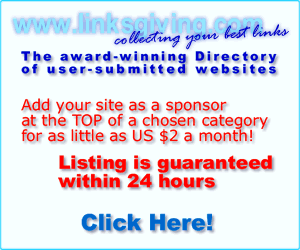 LinkAdage uses a auction based system to buy and sell links
Links XL provides content based links - many of these are lower page rank but have higher traffic stats
More Link Resources
---